Versión en español al final...


Hello my "Walk-ins"
Today I want to share with you guys my last look at London Fashion Week. The last day of LFW I attended a runway I had been waiting for all week:
Sid Neigum
. I met Sid a couple of years ago during Toronto Fashion Week. At the time he was taking part at the Mercedes-Benz Start-up competition. He won the competition and the rest is history. He's becoming one of the most important Canadian Fashion designers and as you can see he's now presenting his collections in London. His style is particularly elegant and minimalistic, privileging geometric forms to create his designs and black as his primary colour. Nevertheless
Sid Neigum
SS17 collection had various amazing pieces in white and red. His show was on point and the designs were beautiful, original and somehow powerful. It's always a pleasure to discover his work. To honoured the occasion I decided to wear an All Black outfit. The colour of elegance and sumptuosity. Here some images! Hope you like it! ;)
Hola mis "Walk-ins"
Aquí les traigo el último look que llevé durante LFW. Este día tuve un desfile muy importante y el más esperado de la semana:
Sid Neigum
. Sid es un diseñador originario de Toronto que conocí en sus inicios y desde siempre me ha encantado. En ese tiempo Sid estaba participando en la competencia que organizaba Mercedes-Benz durante la semana de moda de Toronto. Por supuesto fue él quien ganó la competencia y de allí en adelante no ha parado de brillar. Su estilo es muy particular siempre se ha caracterizado por incluir en sus colecciones el color negro en su mayoría. Aunque para su colección de SS17 predominaron otros colores notablemente el blanco y el rojo. Una colección como siempre muy original y salida de lo común. Para este día quise rendirle homenaje a este talentoso diseñador y decidí vestirme toda de negro. El color de la elegancia y la suntuosidad. Aquí algunas imágenes. Espero les guste! ;)
Rudsak jacket via Boutique L'Actuel, Bestseller pants, Express croptop, Le Château sandals, Topshop velvet choker, Toms sunglasses.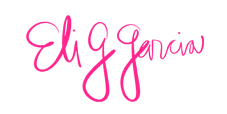 Save
Save